Parking Lot Sweeping
KEEP YOUR LONG ISLAND PARKING LOT AND COMMERCIAL PROPERTY SAFE, CLEAN, AND ATTRACTIVE. OUR SWEEPING SERVICES KEEP YOUR PROPERTY LOOKING GOOD.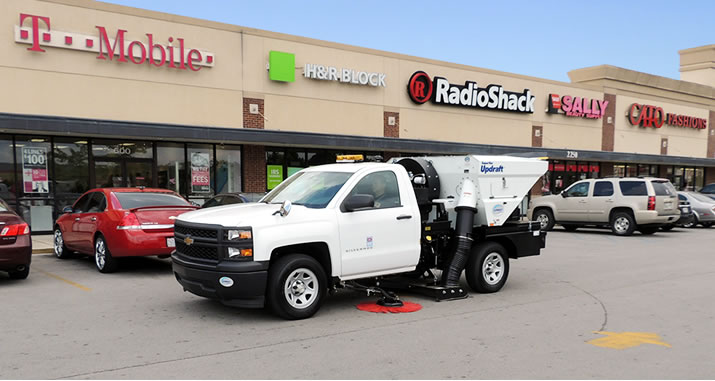 Stay Debris Free With Our Professional Vacuum Sweeping Services
Whether we are sweeping your parking lot on a daily basis, or once a month 110 Maintenance offers the same quality service to every customer. With our fleet of Schwartze and Tymco Vacuum sweepers break downs are never an issue; your parking lot will always be clean. Well maintained parking lots and sidewalks are imperative to attracting customers.
Broom Sweeping Services That Keep Your Property Attractive and Efficient
Vacuum sweepers are designed only to remove papers and small debris from your parking lot. To remove the large build up of sand and dirt after a long Long Island winter your lot should be broom swept at least once every six months. Keeping your parking lot free of sand not only gives your property a better appearance to customers it also keeps storm water run-off clean and prevents your catch basins from filling up with debris.
Interested in getting an estimate for your weekly or monthly parking lot sweeping? Just submit an online estimate request form, or give us a call at (631) 261-8326 today!