Parking Lot Line Striping
WHETHER YOU NEED A SMALL OR  LARGE PARKING LOT STRIPED, 110 MAINTENANCE WILL HAVE YOUR SPACE LOOKING FRESH AND PROFESSIONAL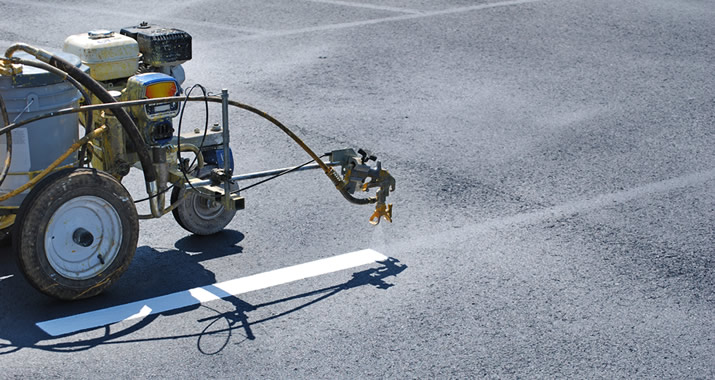 Experts In Parking Lot Layout and Striping
Parking lot line striping will not only improve the look of your parking lot, it will also improve the safety of your customers, with well marked cross walks and fire lanes. From planning the layout of your Long Island parking lot, to professionally and cleanly painting the stripes, we're ready to help you get the job done. We can paint — or re-paint — stencils, handicap spaces, fire zones, road markings, curbs, stop bars, arrows and much more. Need some asphalt patching and repair work done before you're ready to stripe? We've got you covered!
Job Scheduling That Won't Disrupt Your Business
It doesn't matter whether you manage a large retail shopping center or a small commercial building, we understand that you need to get the job done with the least amount of disruption to your business. 110 Maintenance offers flexible job scheduling in the early or late hours so we can work while your staff and employees are not. Once you work with 110 Maintenance, you'll see why we're known as the best in the business.
Interested in getting an estimate for your Long Island parking lot striping job? Just submit an online estimate request form, or give us a call at (631) 261-8326 today!